| | | | |
| --- | --- | --- | --- |
| Full Day | Full Day 3 People | Half Day 3 People | Half Day |

The 20' Sea Craft is a very comfortable bay boat to fish Islamorada fishing charters and can handle 3 people easily as opposed to some of the smaller flats skiff used by many guides. She was built in 1977 and has a classic look and feel, though has modern electronics including radio, GPS, livewell, jackplate, and more! In 2012 she was completly restored and built to my fishing specifications, and looks like a brand new vessel! Capt. Rick Stanczyk loves to fish the gulf of mexico for mackerel, goliath grouper, permit, cobia, and sharks as well as the flamingo areas at certain times of year for snook, tarpon, redfish, and trout, and of course fishes the Islamorada area for tarpon, bonefish, and the like, and can even fish the nearshore reef and offshore depending on weather for other species as snapper, grouper, sailfish, even dolphin. If your a single person or have a small group this is the way to go if you don't want to spend a lot on an offshore charter boat. Come have a great day on the water with Capt. Rick Stanczyk and find out what Florida Keys backcountry fishing is all about!

Call Capt. Rick Today 305-747-6903 or
e-mail him here
!
Tarpon Fishing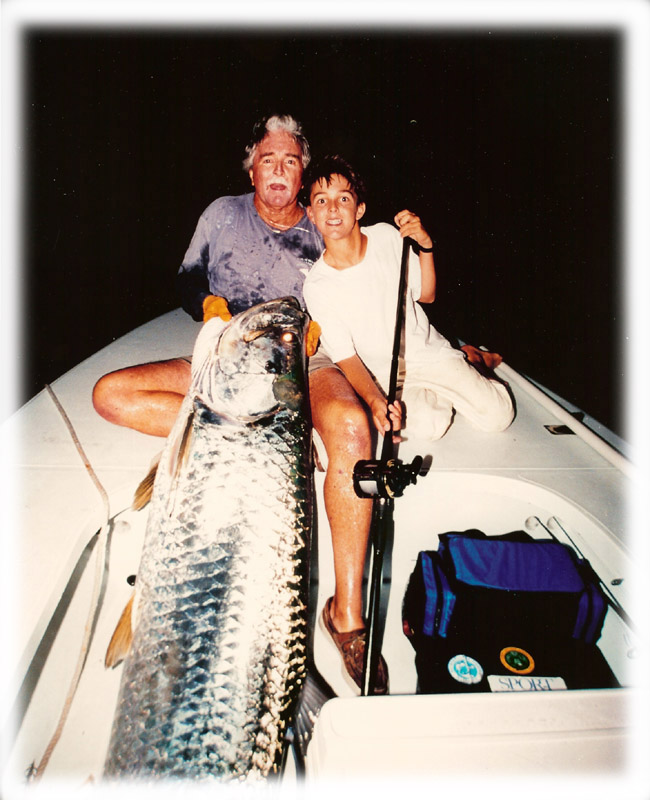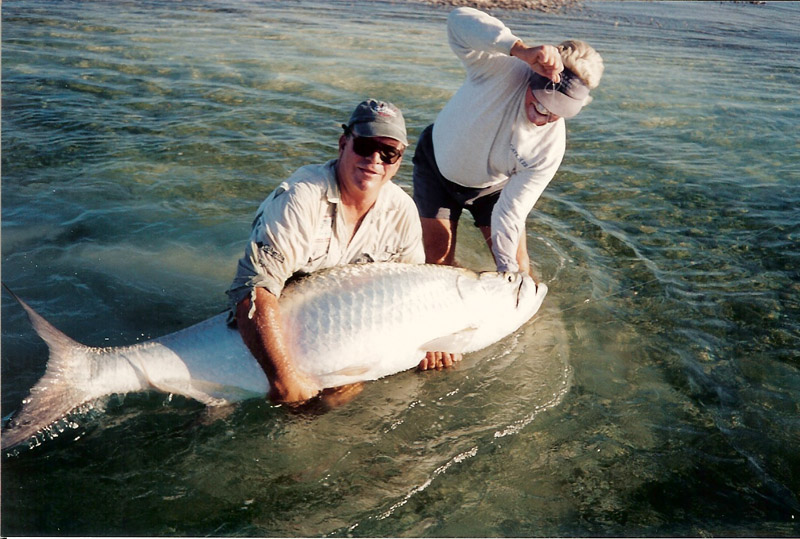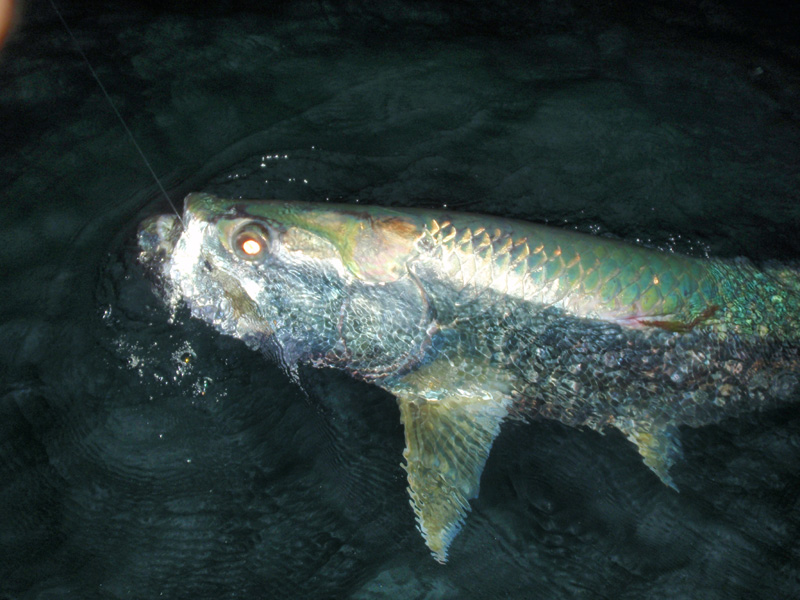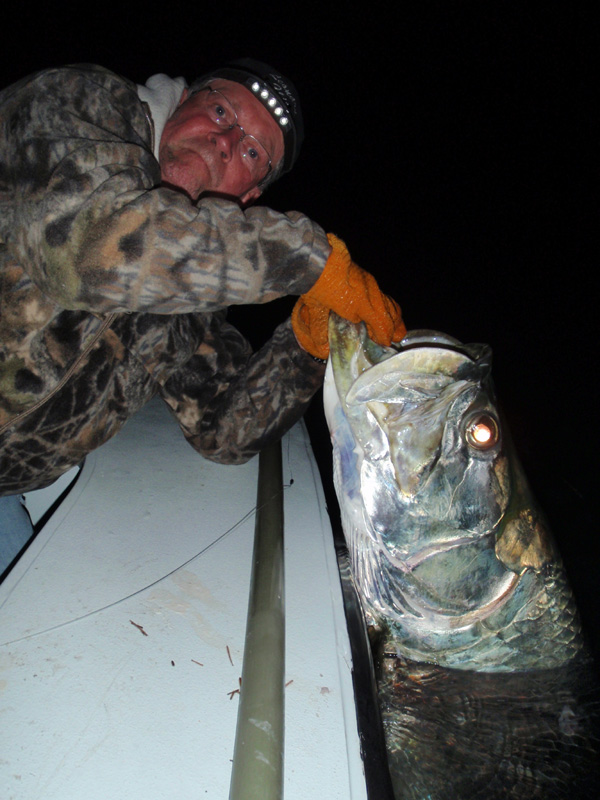 Florida Tarpon Fishing is one of the most popular activites for anglers visiting the keys. These tremendous fish can range from 5 to almost 200 lbs! We generally fish live bait for them, mostly mullet and crabs. Often times the best fishing is later in the evening or very early in the morning, which Capt. Rick Stanczyk has no problem fishing those times to have the best chances at catching fish! He can check the tides on the days you want to go and suggest the best time! This fishing is usually best in the spring and early summer, though it is possible to catch them almost year round except when it gets very cold, so don't hesitate to ask if your looking for the thrill of a lifetime! When fishing live mullet there is also a good possibly of catching blacktip sharks or large barracuda! Night trips fishing around the bridges it is also possible to catch snook and large mangrove snapper! Read Capt. Rick's Tarpon Fishing Blog here, updated every day he tarpon fishes! This is his specialty and what he most often fishes for.
Gulf of Mexico Fishing


Gulf of Mexico Fishing offers a wide variety of fish for any angler! The winter, spring, and even summer can have great fishing in this area! Catches often inclue spanish mackeral, blacktip shark, goliath grouper, cobia, king mackeral, trout, ladyfish, snapper, permit, tripletail and more! To get the best experience out here it requires a full day, though often on a half day you can get out and fish some of the areas for mackerals, goliaths, snappers, and sharks. Fishing the 20' Sea Craft is perfect for this as often backcountry guides in smaller skiffs cant get out when the weather is windy as much of this area is unprotected as the everglades are. Call Capt. Rick Today 305-747-6903 or e-mail him here!
Everglades Fishing

Patch Reef Fishing

Stake up Flats Fishing

Shark Fishing